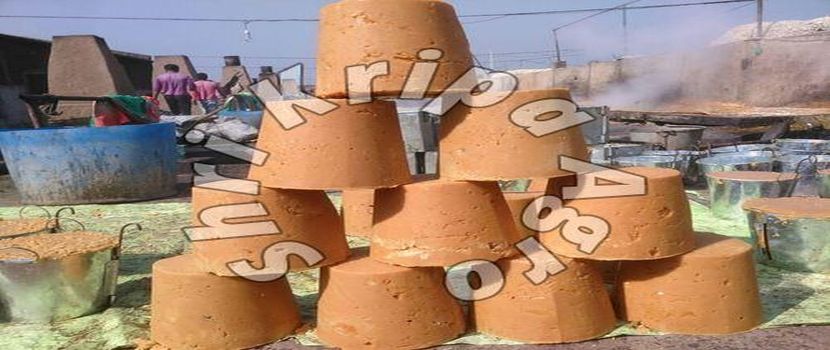 With the fall of temperature all across the country, people welcome all the warming foods that the season has to offer. Gur or Jaggery is definitely one of them as it is known to keep our bodies warm, and often recommended to be consumed in the winters. Jaggery is typically a sweetener that is obtained by boiling raw and concentrated sugarcane juice. Sugarcane juice is boiled for quite a few hours before pouring it in the moulds and is further kept to cool off and let it harden. It is also known to be a healthier alternative to white sugar owing to its superior nutritional profile. It's undoubtedly a good seasonal delight to enjoy if you can get some quality stuff.
There are many companies engaged in offering pure jaggery for sale in India at a very reasonable price. You can also find many stores, shops, road-side vendors, selling this traditional Indian delight in the market. But it is better to rely on a trustworthy pure jaggery supplier in India.
Health professionals have generally recommended eating jaggery in winter only, as it produces heat in the body further causing stomach problems. Thus, one should avoid consuming jaggery during hot days.
Jaggery has numerous health benefits that everyone should know about. Here are some of them -
• Prevents constipation:
Jaggery triggers the digestive enzymes in the body and stimulates bowel movements, thereby preventing and relieving constipation. Constipation is a common condition in which there is difficulty in emptying the bowels, often associated with hardened feces. A small piece of jaggery after your lunch could aid digestion.
• Detoxes the liver:
Jaggery is known to be a natural body cleanser and can reduce the workload of the liver. It helps cleanse the liver by wiping out harmful toxins from the body, thereby detoxifying the liver. So if you want to detox your body effectively, have a bite of a piece of jaggery.
• Treats symptoms Of Flu:
Jaggery helps to fight symptoms of cold and cough. By having jaggery with warm water or tea, you can reap the benefits. Jaggery generates heat in the body, which is why it is recommended to consume it in winters. The warming effect in jaggery or gur makes it a delightful sweet that can treat cold and flu.
• Purifies Blood:
One of the most major benefits of jaggery is its ability to purify the blood. When eaten on a regular basis and in limited quantities, jaggery cleanses the blood, making your body healthy.
• Helps To Boost immunity:
Jaggery is packed with antioxidants and minerals such as selenium and zinc, therefore it helps to prevent free-radical damage and also boosts resistance against infections. It also helps increase the total amount of hemoglobin in the blood.
• Cleanses the body:
As one of the best natural cleansing agents for the body, jaggery helps to remove unwanted particles from the body. It efficiently cleans the lungs, intestines, respiratory tract, stomach, and food pipe. Jaggery is highly recommended for people working in heavily polluted areas such as coal mines or factories.
• Eases menstrual pain:
Due to its richness in many essential nutrients, jaggery is an effective natural treatment for menstrual problems, especially providing relief from cramps. In case you have got sudden mood swings just before your period, you should eat a small piece of jaggery daily to fight symptoms of premenstrual syndrome as it leads to the release of endorphins. These endorphins are known to relax the body, thereby preventing premenstrual syndrome.
• Helps To Prevent Anemia:
Jaggery is an excellent source of iron and folate which prevent anemia by ensuring a normal level of red blood cells is maintained. This is especially helpful for pregnant women. Additionally, it gives instant energy to the body.
Besides, all the above benefits jaggery also boosts intestine health, cools the stomach, prevents respiratory problems, controls blood pressure, relieves joint pain, helps in weight loss, etc.