Toor Dal And Its Benefits
Posted by Admin on April, 21, 2020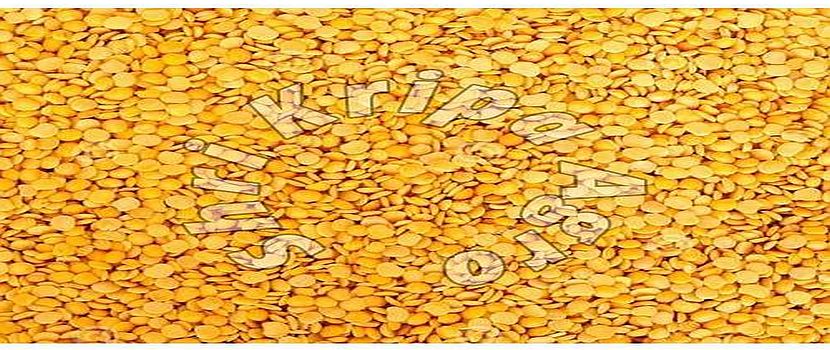 Toor dal is one of the best sources of carbohydrates. This dal is very nutritious and not just nutritious it is also filled with taste. In India, Toor dal is one of the most confusing food. This dal is almost consumed on an everyday basis by most of all Indian families. You can have this toor dal along with roti and rice. As this dal is filled with nutrients it is really good for children.


Benefits of toor dal-
The organic bold toor dal is great for a balanced diet as it can provide you with requisite proteins.
There is a great amount of fibre present in toor dal which helps in getting rid of constipation like problems. By having toor dal regularly you can reduce the risk of having any chronic disease.
Our body gains energy from carbohydrates and toor dal is one great source of carbohydrates.
The pure bold toor dal helps in curing gastric issues, cough, poisoning effects, cough, and pain.
Toor dal is free of any cholesterol and it is filled with dietary fibre.
The organic bold toor dal does not just contain carbohydrates, but it also has fibres, proteins and the type of fats that are good for the body. Also, any kind of bowel movement is completely regulated due to the complex amount of dietary fibres that are present in it.



Toor dal is a great source of-
Toor dal is one of the best sources of folic acid. Women who are pregnant should regularly have toor dal. Consumption of foods rich in folic acid is great for all pregnant women. The folic acid helps in the development of the foetus and also it can help in defending any type of birth defects of the neural tube, like the spina bifida. According to some health specialists, the consumption of a good amount of folic acid helps in decreasing some birth defects.
One rich source of iron. The organic bold toor dal has a lot of iron in it. Eating Toor dal regularly can easily fulfil all the iron requirement of your body.
Toor dal is an amazing source of protein. You must add toor dal in your diet for adding some protein-filled food. Toor dal is a great source of protein for vegetarians. Also, people who want to control their consumption of meat can shift to toor dal as a source of protein.
The bold toor dal supplier brings you a pretty good amount of fibre filled dal. Toor dal is a good source of fibre. The dietary fibre present in toor dal can help in promoting a healthy and regular bowel movement. Also, you can get rid of constipation with the right amount of fibre consumption. Toor dal can also help in reducing the risk of stroke, heart disease, cardiovascular disease and type 2 diabetes.
Toor dal is an amazing source of carbohydrates. When you consume carbohydrate-rich foods your body produces blood sugar or glucose which eventually is utilized for nourishing the nervous system and brain. Toor dal has complex carbohydrates in it which helps in lowering the risk of heart diseases and diabetes.
These were some of the great benefits of Toor dal. Apart from these organic bold Toor dal is a great food for reducing weight. You can also look for the best quality bold toor dal supplier and then get yourself some toor dal.
This entry was posted on April, 21, 2020 at 10 : 28 am and is filed under Dal. You can follow any responses to this entry through the RSS 2.0 feed. You can leave a response from your own site.